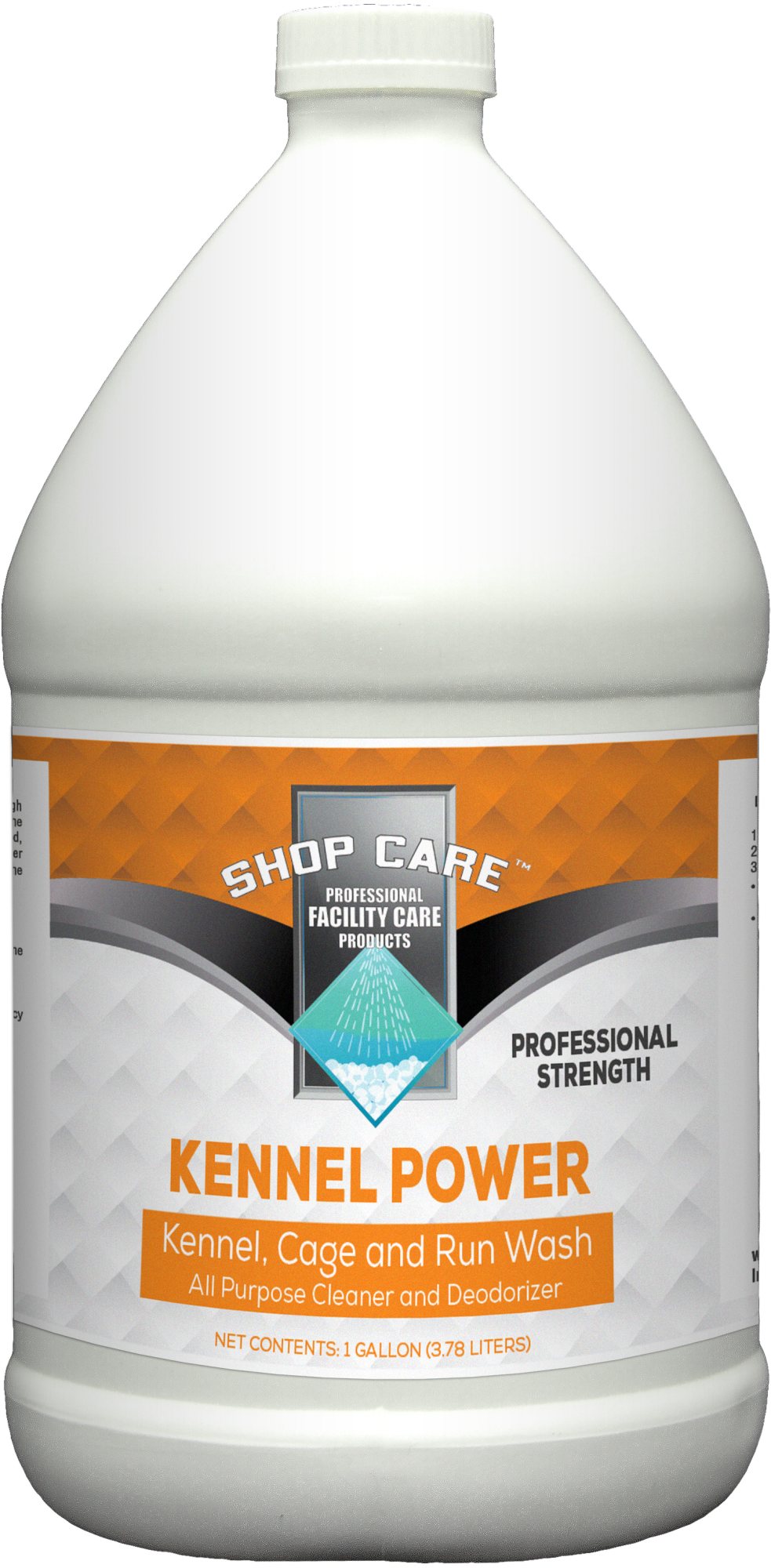 Kennel Power™
Kennel, Cage and Run Wash
Coming Soon!
2 x 2.5 Gallon-5 Gallon Box
Kennel Power-Kennel, Cage and Run Wash-A concentrated cleaner used in cleaning of dog runs/kennels and cages. A special detergent system blend that effectively cuts through the tough soils while counteracting tough odors all in one easy step! Easily loosens soils such as food, derma oils, urine, feces, dirt and grime for full suspension and removal from all water washable surfaces. Moderate foam to help "cling" into cracks and crevices within cages and fenced areas. Longer contact time helps for thorough cleaning. Rinses freely with water leaving behind no residue and a fresh clean scent! Contains no harsh solvents with a mild pH. For indoor/outdoor use in boarding facilities, grooming facilities, veterinary clinics, animal humane facilities and animal hospitals.
Professional a

ll

purpose cle

a

ner

& deodorizer

Indoor/Outdoor Use

50:1 Concentrated formula

Fast & Easy use

Smells great!
SEE LABEL FOR FULL COMPLETE INFORMATION